Views: 336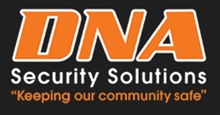 DNA Security Solutions
Category: Security
The ultimate deterrent to criminals is the certainty of being caught. We have developed that deterrent. Established in 2007, DNA Security Solutions is an innovative Australian company that provides DNA marking technology to protect businesses and families from the emotional, financial and long-term costs associated with robbery. In 2013 we won the National Anthill Business Award in 2013 for 'Coolest Company in Australia (Micro)', which recognises innovation and business vision.

Our unique system is a world-leading DNA marking technology. It has been designed after extensive and ongoing consultation with members of the Australian Police, Forensics Departments, the Director of Public Prosecutions, industry bodies, victims of crime and even reformed criminals.

Results include a safer workplace, happier staff and customers, lower insurance costs and a better bottom line. The emotional and personal effects of an armed robbery can endure for years, potentially affecting your staff and family for life. The imperative is therefore to introduce the most effective security measures possible to prevent it from occurring in the first place, a measure that has been difficult due to the totally unpredictable nature of crime, and traditional security systems not altering criminal behaviour.

DNA evidence is frequently the missing link often to finding the criminal, and Police now have an additional important forensic tool at their disposal to assist in making the right arrest. We offer many different products in the DNA criminal marking space that contribute to a safer community to live, work and play in.

Area of operation:
All Australia
---

130066****

By appointment

...dnasecuritysolutions.com.au

Torrens Park SA 5062
---
Send a request to
DNA Security Solutions