Views: 452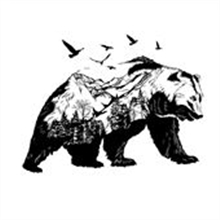 Siberia Restaurant
Category: Restaurants
If you are looking for a place to enjoy an evening with your significant other, or just want somewhere nice and cozy where the staff know their stuff- then ⁠Siberia Restaurant is exactly what you need.

The ambience here will make sure that both of our expectations come true: one as reflected by its outstanding food selection; while another resides within its warm atmosphere which was designed specifically so guests feel comfortable relaxing after dinner (or before).

Near the heart of Adelaide, only a stone's throw from one of its most famous landmarks-the Botanic Gardens ⁠ Siberia Restaurant is an exceptional spot for dinner with amazing views and European dishes.

Our purpose is to provide you with an exceptional dining experience, championing traditional Siberian food. We lovingly prepare our dishes, paying homage to our forefathers by integrating age-old cooking methods to bring to you authentic Siberian food.

It is our belief that using these time-proven methods brings a more realistic taste, enhancing the innate flavours of the ingredients and making it much more authentic.

Siberia is the largest province in Russia, known for its unforgiving weather and terrain. The province spans tundra, coniferous forest, expansive mountain ranges and the worlds deepest lakes.

Historically Siberian cooking methods and ingredients have been heavily influenced by the environment they live in. Extreme cold regions had little variety during the winter months, meaning preserving produce and cooking with alcohol was essential to have food throughout the long winters.
Area of operation:
6 East Terrace, Adelaide, South Australia
---

(08)8359****

...siberia.net.au

6 East Terrace
Adelaide SA 5000
---
Send a request to
Siberia Restaurant
Be the first to write a review