Views: 333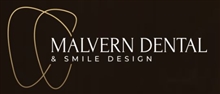 Malvern Dental and Smile Design
Category: Dentists
When you visit Dr Vadi for your cosmetic dental needs, she will use the latest techniques to give each patient an amazing smile! With her expertise and dedication in this field of work, she has built up a reputation as a one-of-a-kind dentist who can be trusted with any project or challenge that comes across their path.

With her commitment to using advanced technologies, Dr Vadi has built a reputation as one of the most detail-oriented cosmetic dentists in town and earned an exceptional eye for recognizing what makes someone feel comfortable or confident with their smile.

The doctor's dedication shows when you visit any dental office that she operates because it feels like they are screening each patient individually instead of just another mouthful waiting on tables.
Area of operation:
South Australia
---

(08)8166****

...malverndentalandsmiledesign.com

Suite 1/283-285 Unley Rd
Malvern SA 5061
---
Send a request to
Malvern Dental and Smile Design
Be the first to write a review