Views: 269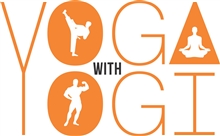 Yoga With Yogi
Category: Yoga
Helping people to get fit, healthy, and find inner joy. Helping them to gain self-confidence by learning yoga, self-defence, and fitness exercises. Teaching them how to remain unaffected by external circumstances and to remain joyful unconditionally. Also helping clients with weight loss.

Yoga for beginners
This is one of the best ways to introduce yourself to my style of yoga. This is especially good for beginners and those with very little flexibility. We use different props to make it convenient to get into a position (Asana) and to experience the freedom of movement. These sessions are also perfect for those who are doing rehab for a sports-related injuries.

Yoga for moderately active people
If you have been practising yoga for a while and want to challenge your strength and flexibility then this session is for you. However, there are options for every posture to make a smooth transition for new students. If you have any back pain or wrist or hip injury then please take extra precautions.
Area of operation:
Sydney, NSW
---
We speek English, Hindi

041556****

24/7

...yogawithyogi.com.au

148 Castle Hill Rd
Cherrybrook NSW 2126
---
Send a request to
Yoga With Yogi
Be the first to write a review