Views: 272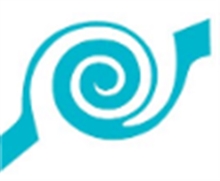 Hearing & Audiology
Category: Hearing Care and Equipment
Our company, Hearing and Audiology, was founded by Vivienne Sobon and was the first practice in Western Australia. Since 1985 we've been passionately dedicated to providing professional, caring service to those who are 'hearing challenged', using the latest & innovative technology available in the market.

Our highly qualified team of hearing care professionals are internationally accredited, certified, and Australian trained. We have the best clinicians registered with the government bodies, the Office of Hearing Services and Workcover, and are members of professional organizations, Audiological Society of Australia, Australian College of Audiology, and Independent Audiology Australia.

These memberships require ongoing professional development and training to maintain our high level of knowledge and expertise and to promote excellence and ethics in hearing care.
Area of operation:
Western Australia
---

089388****

Monday to Friday – 9.00 am to 5.00 pm

...hearingandaudiology.com.au

233 Lester Avenue,
Geraldton WA 6530
---
Send a request to
Hearing & Audiology
Be the first to write a review