Views: 193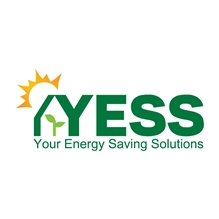 Your Energy Saving Solutions
Category: Environmental Services
Your Energy Saving Solutions (YESS) offers a range of energy efficiency services under the South Australian Retailer Energy Productivity Scheme (REPS).

YESS is a proud South Australian Company with over ten years of experience in the field. We are based in Unley, South Australia, with Warehouses in Welland, SA. We work with several of Australia's largest Energy Retailers in delivering environmental services and energy efficiency schemes around Australia.

These services include Appliance Rebates, Secondary Fridge Recycling, and the supply and installation of Energy-Efficient Products, such as LED Lighting for homes and businesses, Water efficient showerheads, Ceiling Insulation, Hot Water Systems and Air Conditioning.
Area of operation:
South Australia
---

130089****

9am-5pm - Mon-Fri

...yess.net.au

Unit 3, 102 Greenhill Road, Unley SA 5061
Unley SA 5061
---
Send a request to
Your Energy Saving Solutions
Be the first to write a review