Views: 195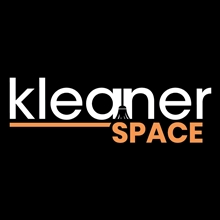 Kleaner Space
Category: Cleaning Contractors
Cleaned The Way You Want It, When You Want It

We pride ourselves on delivering an amazing customer service experience. That's
why we offer a custom package for every home and business, at the day and time
that suits you best.

Our 'Triple Tier' System Guarantees A Consistent Clean,

Every Time

Sick of paying a cleaner whose definition of "clean" is different to yours? Kleaner is a
team of friendly, professional Adelaide cleaners who will make your home or
business sparkle – just the way you want it.
Our in-house team are fully trained in our unique 'Triple Tier' system, with a
comprehensive 42-point checklist that ensures a consistent clean every time. No
spots, no specks, and no nasty surprises. Otherwise, we'll rush back to clean it
again for free.
Area of operation:
Adelaide Metro
---

130025****

8.30am-5pm Mon - FRI

...kleanerspace.com.au

Flagstaff Hill SA 5159
---
Send a request to
Kleaner Space
Be the first to write a review