Views: 172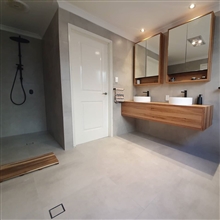 Modern Trend Tiling
Category: Home Building, Construction and Renovation
I am Joel Debono, I own and manage Modern Trend Tiling. My team and I have been providing high-quality tiling services to the residential and commercial building industry since 2014.
I have a highly trained and experienced team that can handle all types of wall and floor tiling jobs in Perth Metropolitan. As a team that cares, we take pride in our capabilities to provide the highest quality floor tiling services to Perth homes and businesses for over 12 years.
We specialise in new home builds, renovations and commercial job and work with a wide range of materials, including Natural Stones, Porcelains, Ceramics & Mosaics.
As professionals, we see to it that we communicate to all our customers to be able to understand their needs, preferences, budget and expectations. If the products aren't good enough, we won't even recommend it at all. If our customers need advice and tips, we always make sure we are there to help.
If you are interested to learn how we can help your tiling needs, call us at 0402 665 136.
Area of operation:
Perth, WA
---

40266****

Mon, Tue, Wed, Thu, Fri: 8am - 5pm Sat: 9am - 5pm

...hotmail.com

46 Wildwood Mews,
Carramar WA 6031
---
Send a request to
Modern Trend Tiling
Be the first to write a review