Views: 178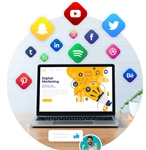 Tradie Digital
Category: Search Engine Optimisation (SEO)
Tradie Digital is a full-service digital marketing agency and software-as-a-service business supporting clients in the United States, Canada, the United Kingdom, New Zealand, and Australia.

Our name is an instant giveaway. We only work with trade businesses, contractors, and home improvement companies. This allows us to tailor a range of custom digital marketing solutions and software suited to service-based industries.

We believe trade businesses become the most profitable and successful version of themselves when supported by our team of experienced, reliable marketers, industry-leading software and the innovative marketing campaigns we implement.

With office locations in Sydney and Perth, Australia, our clients come from over 200 trade industries, from bathroom renovators to plumbers, stone bench installers to landscapers.

Collectively we were never particularly talented on the tools, but we've generated over $200 million in leads for local trade businesses, so we stick to what we know - growing local businesses, generating leads, and increasing revenue.

We want to do great work, but we also want to make great choices. Whether it's setting the bar for ourselves, setting goals for your campaigns, or saving you time with software, everything we do adheres to our core company values of customer-first and return on investment. By offering our 'Lead-Increase Guarantee' and our "Save Time Guarantee" we're committed to leaving you a more successful business than when you came to us.

If you're a tradesperson business, we've got a digital solution for you.

Our marketing and advertising services include: Search engine optimization (SEO), Pay Per Click (Google Ads) advertising, web design, social media marketing, lead generation, and software as a service.
Area of operation:
Perth
---

(08)6102****

8:00 AM to 5:00 PM

...tradiedigital.co

45 St Georges Terrace
Perth WA 6000
---
Send a request to
Tradie Digital
Be the first to write a review