Views: 139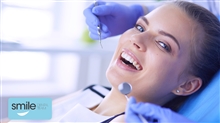 Smile Dental Team
Category: Dentists
We offer an extensive range of dental services and pride ourselves on high quality dental care at affordable prices. Our commitment is to achieve healthy teeth, a healthy smile and a healthy life for you and your family.

Our Smile Dental Team offers a wide range of dental treatments, from preventative care and child check-ups to more complex procedures. We are passionate about providing our patients with the best treatment possible and will always go the extra mile for their health and comfort.

At Smile Dental Team, we are dedicated to providing our patients with a high quality of dental care in an environment that is welcoming and relaxing. Our team is comprised of skilled practitioners who listen to our patients' needs so they can ensure their visits are comfortable and stress free.
Area of operation:
Sydney, NSW
---

024721****

9am-5pm - Mn-Fr

...proton.me

585 High Street, Penrith NSW 2750
Penrith NSW 2750
---
Send a request to
Smile Dental Team
Be the first to write a review