Views: 172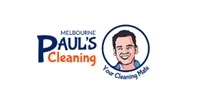 Nathan Lang
Category: Cleaning Home
Bond cleaning, also known as end of lease cleaning, is an essential service that tenants in Melbourne require when they are moving out of their rental property. Bond cleaning is a thorough cleaning of the property, ensuring that it is left in the same condition as when the tenant first moved in. The goal of bond cleaning is to ensure that the tenant receives their full bond back.

In Melbourne, bond cleaning is a competitive industry, with numerous cleaning companies offering their services. It is essential to choose a reputable and experienced cleaning company to ensure that the property is cleaned to a high standard.

A good bond cleaning company in Melbourne will have a comprehensive checklist of tasks that need to be completed during the cleaning process. The checklist will include tasks such as cleaning the kitchen, bathrooms, bedrooms, and living areas. The checklist will also include tasks such as dusting, vacuuming, and mopping the floors.

A professional bond cleaning company will also have the necessary equipment and cleaning products to ensure that the property is cleaned to a high standard. They will use eco-friendly cleaning products that are safe for the environment and the occupants of the property.

The cost of bond cleaning in Melbourne varies depending on several factors, including the size of the property and the level of cleaning required. On average, the cost of bond cleaning for a one-bedroom apartment in Melbourne can range from A$200 to A$400. For a two-bedroom apartment, the cost can range from A$300 to A$500, while a three-bedroom apartment can cost between A$400 and A$800.

It is important to note that some companies may charge additional fees for extra cleaning tasks or if the property is in a remote location. It is essential to get a detailed quote from the cleaning company before agreeing to their services to avoid any hidden costs.
Area of operation:
Melbourne
---

038400****

...gmail.com

110/270 High St
Windsor VIC 3181
---
Send a request to
Nathan Lang
Be the first to write a review