Views: 88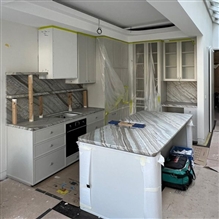 BC Stone
Category: Stone suppliers
Natural stone is one of the most luxurious and prestigious materials available for architecture and interior design. At BC Stone, we directly import natural stone worldwide, which gives us ready access and leading times to import current popular natural stone.

Give your home a timeless, elegant look that will last for decades with BC Stone's Ceppo Stone Tiles. Our tiles are made from the highest quality natural stone, hand-selected to ensure the perfect look and feel for your home. With our wide range of colors and sizes, you can easily create the perfect look for any room in your house. Let BC Stone help you bring style and character to your living space with its durable, luxurious Ceppo Stone Tiles.
Area of operation:
Sydney NSW
---

130088****

(9am-5pm - Mn-Fr, Weekends by appointment)

...outlook.com

96-100 Beaconsfield St.
Silverwater NSW 2128
---
Send a request to
BC Stone
Be the first to write a review