Views: 98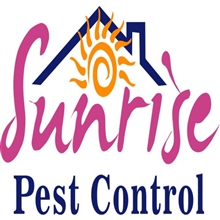 Sunrise Pest Control
Category: Pest Control
Sunrise Pest Control, a Melbourne-based business, offers comprehensive Pest Control Services to both residential and commercial properties. Our expert team utilizes the latest technology and techniques to locate and exterminate pests such as rats, termites, cockroaches, bed bugs, and ants. Additionally, we specialize in professional termite inspection and extermination. Experience top-notch pest management solutions from Sunrise Pest Control today.
Area of operation:
Mlebourne,VIC
---

044928****

Mon-Sun : 7:00am - 6:00pm

...gmail.com

Tarneit, Melbourne, Victoria, 3029.
Tarneit VIC 3029
---
Send a request to
Sunrise Pest Control
Be the first to write a review