Views: 90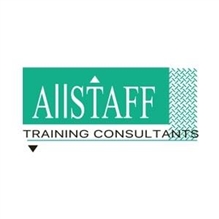 Allstaff Training Consultants
Category: Aged Care
Caring for old is like caring for children. If you want to take care of elderly ones and earn through it, first you need to be excelled in aged care. With Allstaff, it is possible. We provide all aged care courses in Adelaide. Supported by the Government of South Australia, we have the courses for getting certificate 3 in disability, aged care and individual support.

Established in 1990, we have an outstanding course completion rate. Our students, who have enrolled with us, have passed out from us with great employment opportunities. We have an excellent history of providing aged care and disability courses in Adelaide to students of all backgrounds, including new and established migrants. All you need to have is interest in working in community care.

Here's the list of our community care programmes:

- Aged care
- Disability
- Home & Community care
- Leisure & Health

Detailed course details, timings and eligibility criteria are clearly mentioned in our website under the respective section. If you have any enquiries regarding certificate 3 for individual support, aged care or disability courses in Adelaide, then fill up our online enquiry form and submit it with our message clearly typed.

Why choose us for cert 3 aged care courses in Adelaide?

- Easy enrolment process
- Brilliant training
- Motivating, experienced and caring staff
- Great outcomes
- Flexible & client focused
- Govt funded aged care courses in Adelaide
- Nationally accredited qualifications
- Easy public access from our training facility
- Great employer links for work placements and jobs

We have introduced free aged care & disability courses in Adelaide and you can browse our website for more information. For any enquiries about our community care programmes, contact us directly.
Area of operation:
South Australia
---

088212****

Monday to Friday 9am to 5pm

...gmail.com

Level 1, 5 Leigh Street
Adelaide SA 5000
---
Send a request to
Allstaff Training Consultants
Be the first to write a review