Views: 44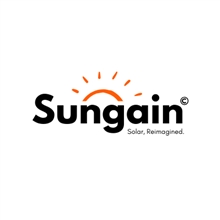 Sungain Solar Melbourne
Category: Solar Energy and Green Energy
Sungain Solar is dedicated to delivering top-tier solar products and services, establishing itself as a trusted solar provider in Australia. We take pride in tailoring solar solutions that exceed customer expectations. Our team of experts is committed to delivering value, rapid responses, technical prowess, and hands-on installation.

Our certified installers in Melbourne, Victoria, adhere to the highest precision and safety standards, ensuring a flawless solar setup from day one. With an understanding of local weather conditions, we provide solutions suited to the Australian climate and energy market. Our services include solar panels, inverters, EV chargers, and hot water solutions for residential and commercial clients, all customized to fit your budget.

As one of Australia's leading solar retailers, all our service, sales, and support staff operate within the country. We have strong partnerships with major solar panel distributors, offering competitive prices for our customers. Our extensive product and installation warranties provide peace of mind, with hassle-free claims.

Sungain Solar is a trusted solar solutions provider in Australia, committed to making solar energy accessible, efficient, and cost-effective for every property owner. If you're seeking solar solutions in Melbourne, contact us for a free, no-obligation consultation to design the perfect solar solution for your home or business. Join us in the solar journey towards a sustainable future.
Area of operation:
Victoria
---

(03)9088****

9am-5pm - Mn-Sat

...gmail.com

10/425 Smith St, Fitzroy VIC 3068, Australia
Fitzroy North VIC 3068
---
Send a request to
Sungain Solar Melbourne
Be the first to write a review