Views: 919

Tatar Bashkurt Association
Category: Community Services and Religion
Tatar Diaspora in Australia has about 700 total, 300 in Adelaide, 300 in Sydney and others in Melbourn, Canberra, Tasmania and Darwin.

Tatar Diaspora in Australia emerged during World War I with the first Tatar man Abdul Ganivahoff arriving in Melbourne, Australia in 1916, as a sailor from Russia.

Tatar diaspora in Australia comprises three officially registered associations. In 1984, Sagit Sadri with his wife Laila Sadri (Gabitov) founded the Association of South Australian Tatars. The largest organisation today is Tatar-Bashkurt Association in Australia which was founded in 1990 and led by Mr Ziya Maski. Since 2004 Tatar Association is led by an active supporter of Tatar culture Mr Shohret Veli.

In 2018 Tatars living in Sydney registered the Tatar Heritage Association of NSW, which is currently led by Ms Liliya Samigullina.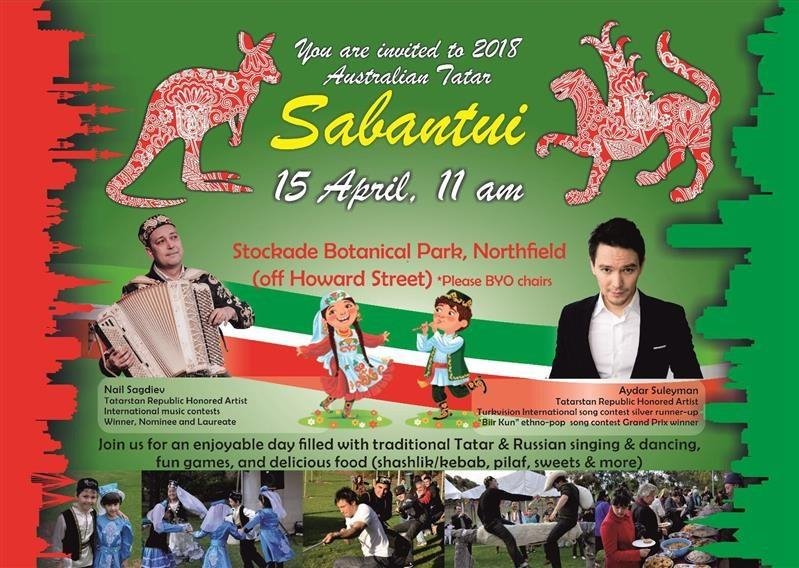 Area of operation:
All Australia
---
We speek English, Russian, Tatar

6140270****

By appointment

...gmail.com

SA
---
Send a request to
Tatar Bashkurt Association
Be the first to write a review